Facilities & Amenities in Yashoda hospital
Yashoda Hospitals' in-patient accommodation is hygienic and spacious with super specialty standards. All rooms are well ventilated with all modern amenities like telephone, closet for personal belongings, cable TV, hot & cold water, etc. Hospital rooms are generally assigned based upon the patients' request, insurance limitations and type of care the physician recommends.
VIP Suite
Separate Living and Dining area
Private Bathrooms with Shower
Refrigerator with Drinking Water
Flat-Screen LCD TV
In-Room Personal Safe
Coffee and Tea
Standard Private Room
Electric Bed
Private Bathrooms with Shower
Refrigerator with Drinking Water
Flat-Screen LCD TV
Sharing rooms
Bedside Sofa
Shared Bathroom with Hot and Cold Water Shower
Telephone
Intensive Care Unit (ICU)
Special Critical Care Beds
General Wards
General Wards are economical options and have the provision to accommodate many patients. These are spacious rooms, chairs for each patient's relatives, an attached bathroom and telephone lines.
Dining Facility
With its best-in-class in-house dining facilities, Yashoda Hospitals offer two different dining facilities – the dining restaurants and the Cafeteria. The dining restaurants serve gourmet meals catering to every palate offering a mix of local and regional dishes.
24-hour ATM
A 24-hour Automated Teller Machine (ATM) is located in the hospital premises for the convenience of patients and visitors.
Pharmacy
At Yashoda Hospitals, the pharmacy services are available 24/7. Our pharmacy ensures that all medicines are available on time. Medicines at our pharmacies are authentic and stored as per the required standards.
Insurance companies
Major Insurance Companies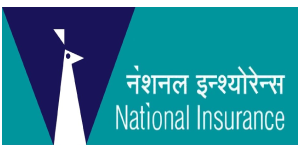 TPA & Insurance Companies
Alankit
Bajaj
Chola MS
DHS
E Meditek
FHPL
Future Generali
GHPL
Health India
Heritage
I – Care
ICICI Lom
Maxbupa
MD – India
MD – Care
Medi Asst
Med Save
NIACL
OICL
Park
PHS
Raksha
Star Health
TTK
UHC
UIICO
VIPUL
Genisis
Preparing for the surgery
What to ask a doctor and things to do before surgery
We believe that establishing an accurate diagnosis is the key to exact treatments. By accurately describing the nature, location, time and duration of onset of the symptoms to the doctor, the patient actually helps in an appropriate diagnosis and subsequent treatment of the disease.
Patients should inform the doctor about any active medications they are on. The doctor needs to be fully aware of the patient's medical condition.
Soon after your doctor decides Surgery or Procedure for you, you need to be admitted to the hospital. The first step is to obtain clearance from the Help Desk. You will be asked to signify your acceptance of the estimated tariff to cover your treatment and stay in the hospital. After this step is completed, you will be given a date for admission as well as pre-operative instructions.
As you prepare for your hospital visit, here is a checklist to help you be more prepared.
Make sure you have any prescribed pre-admission testing done prior to the date you are being admitted to the hospital.
Bring your insurance card and some form of identification such as a driver's license
Leave your valuables at home. Take only those things that you need to be comfortable during your stay.
If you do not have a will, consider completing one so your family will know what you wish is if you are not able to make decisions for yourself.
Know your medical history including any allergies and/or adverse reactions
Bring a list of your current medications, including the name, dosage and frequency including any vitamin or herbal supplements you are taking
Know your rights and responsibilities as a patient by reading our Guidelines on Patient and Family Responsibilities
Ask your physician questions about the procedure, what to expect, how long you will be in the hospital and whether you will be sent home or to another facility to recover.
Know in advance the hospital's policies on cell phone use and visiting hours.